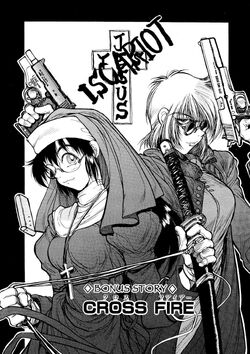 Hellsing: Crossfire is a drama CD retelling the three-chapter "Crossfire" side story in the Hellsing manga. It was released between the sixth and seventh volumes of Hellsing: Ultimate.
The CD is primarily focused on Iscariot agents Heinkel Wolfe and Yumiko "Yumie" Takagi, during one of their missions for the Vatican.
Characters
Edit
External links
Edit
Community content is available under
CC-BY-SA
unless otherwise noted.